Try Depfu free for 21 days
Spend your time on stuff that matters and let us do the boring chore of updating dependencies.
All plans come with a 21 days trial period. No credit card required. Cancel anytime.
"Depfu is really worth every cent. It helps so much with keeping all dependencies up to date and makes the process so seamless. That good feeling of having it all up to date is really great!"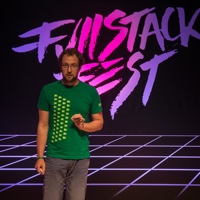 Tobias Pfeiffer
Tech Lead, Liefery
How does the 21-day free trial work?
We're confident you're going to like Depfu, so we make it easy. No credit card is required to create an account. Just signup, add your first Git repository, and you're on your way. After 21 days you'll need to add your billing information to keep using Depfu for private repositories – or you can keep using it for OSS for free, forever.
Can I change my plan? Can I cancel anytime?
Absolutely! You can upgrade or downgrade plans, as well as cancel altogether.
How can I pay?
Prices are in USD. We accept all major credit cards.
Do the listed prices include VAT?
Prices listed are excluding VAT, which will be added depending on origin (Germany and Europe). Make sure to have your company's VAT ID ready when entering billing details to remove VAT.
Can I pay annually?
You most certainly can! When signing up for a subscription, simply select the annual option. You get 2 months for free – 12 months for the price of 10!
I'm using microservices and have a ton of projects. What should I do?
If you have many small repositories, contact us and we'll work something out.
Do you store any credit card information in your systems?
No. All credit card activity and information is handled by our third-party provider, Stripe. See Stripe's Terms and Services.
How does Depfu keep my code safe?
We take the security of your company's source code very seriously. Our Security page outlines how we ensure your code is safe. For companies with security requirements that limit their ability to host their code with third-party services, please get in touch, we're working on a solution for that.
Still have some questions?
We would be happy to hear from you
Contact Us